At its latest event, on 12thSeptember 2018, Apple announced a new version of its smartwatch. The Apple Watch Series 4 includes features such as a display that has 30% more usable space than the previous versions, a fall detection mechanism which sends out an alert if the user remains immobile after the suspected fall, and new heart sensors which can detect abnormal rhythms and can produce electrocardiograms.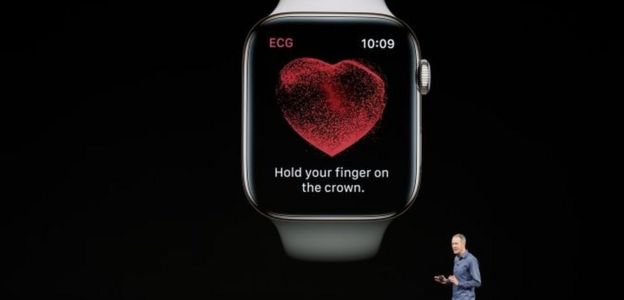 With these features, Apple is clearly positioning its watch as a healthcare device and, in view, aiming at older customers:
This is a great choice for Apple, both in terms of differentiating the iWatch from competitors like Fitbit or Garmin, and in terms of targeting a segment that is digitally literate, cares about their health and has disposable income:
Apple also announced that the device had obtained clearance by the USA's health regulator – the Food and Drug Administration (FDA) – to be marketed as a health monitoring device. This means that this device is now even more likely to be adopted by insurance companies than before. Insurers will be offering incentives to buy these devices, like Vitality does, currently. They are also likely to offer reduced premiums to customers that wear the devices and/or those that exhibit a certain pattern of activity, much like some car insurers now offer rebates to customers who install an internet of things device in their cars and allow for monitoring of their driving activity.
My own research into customers' use of wearables shows that customers are receptive to the idea of subsidised wearables, as illustrated by these focus group quotes:
'Payment through health insurances and employers sounds awesome! Or to offer (government subsidies), or even free… especially for students and schools' (FG4-P3)

'It is nice to get rewarded when you do sports' (FG5-P2)
However, at the moment, users seem reluctant to share activity data with insurers:
'I am especially critical of the health insurance knowing the data. I also don´t want to share data with my employer. I am afraid that people might get fired! No. It is something that your health insurance shouldn't have. Maybe in the future, the premium for the health insurance will depend on how much sports a person is doing. But that wouldn't be fair or right.' (FG5-P2)
Having said that, my research was conducted with German customers aged 25 to 32 years old, who may be more privacy focused than older customers in the US or even the UK. Older customers want to have agency over their destiny, and they value technology that enables independent living. And those in the US may be less reticent about sharing their data with private health insurers, as they are already relying on this sector for their health needs. Hence, all in all, the features and the FDA clearance, seem to me like a great move for Apple.
How do you feel about sharing your activity data with your health insurance provider?